M.D., MHA, FCCP
Dr. Yazan M. Abdeen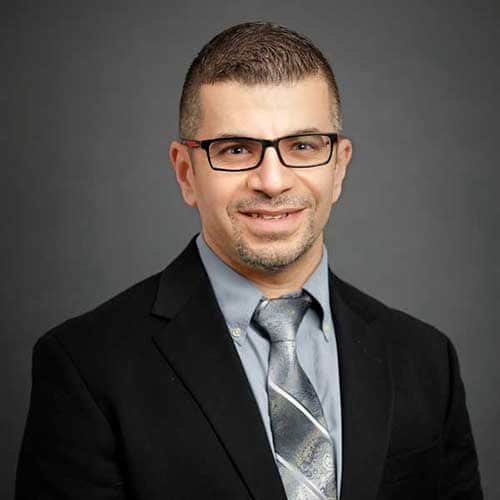 Dr. Abdeen received his medical degree from Jordan University of Science and Technology in 2005. He completed his Internship, Residency and Fellowship in Internal Medicine, Pulmonary Medicine and Critical Care Medicine at Saint Michael's Medical Center/Seton Hall University Newark, NJ in 2015. Dr. Abdeen also received his Masters in Healthcare Administration at the University of Arkansas at Fort Smith, AR in 2019.
Dr. Abdeen is Board Certified in Internal Medicine, Pulmonary Medicine, Critical Care Medicine, and Obesity Medicine.
Dr. Abdeen has extensive experience in Endoscopic/Critical Care procedures including Therapeutic Bronchoscopies, EBUS and Navigational Bronchoscopy.
Dr. Abdeen is an active medical staff member at the following hospitals: HCA Houston Healthcare Clear Lake, HCA Houston Healthcare Pearland, UTMB Health Clear Lake Campus, Kindred Hospital Clear Lake, Cornerstone Specialty Hospitals Clear Lake, Houston Methodist Clear Lake Hospital, PAM Rehabilitation Hospital of Clear Lake and PAM Rehabilitation Hospital Clear Lake North.
Dr. Abdeen is a fellow of the American College of Chest Physicians. He has written many articles which have been published in medical journals and has received many achievements and awards.